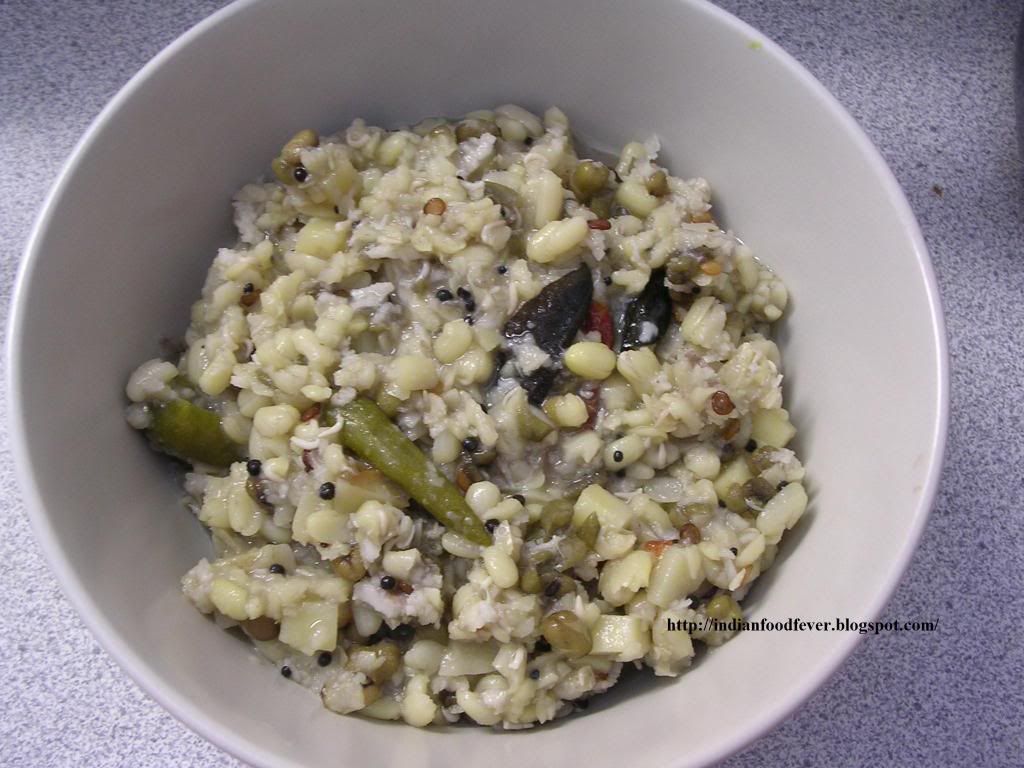 What you will need:
Moong sprouts - 1 cup
Dried red chillies - 2
Green chillies - 2
Fresh shredded coconut - 2 tbsp
Asafoetida, dissolved in water - 2 tsp
Mustard seeds - 1 tsp
Curry leaves - 2 strands
Oil - 2 tsp
Salt to taste

How to prepare
Heat oil. Add mustard seeds. When they crackle add the curry leaves and red chillies. Now add the moong sprouts, salt and green chillies. Add 1/4 cup of water and cover and cook until the moong is almost cooked. Now add the shredded coconut. Cook until the moong is done and is not mashed up. Turn the heat off and add the asafoetida dissolved in water.
This entry was posted on Tuesday, May 26, 2009 at Tuesday, May 26, 2009 and is filed under
Dry Vegetables
. You can follow any responses to this entry through the
comments feed
.